Beginning in earnest in the 1990s, insurance companies have continually devised ways to deny claimants their rights when responding to auto diminished value claims. A third-party inherent diminished value claim is essentially a demand to recoup the lost value your car experiences from now having a repair history after an accident that wasn't your fault. The property damage portion of the at-fault car owner's insurance policy basically guarantees to make you whole if they cause harm to your automobile. In addition to the insurer's responsibility to pay for repairs and a rental car, compensation for your car's diminished value is part of that resolution. It is notable that the advice in this article also pertains to those who wrecked their own cars and are ineligible for diminished value; those whose vehicles have suffered hail damage, scratches from a falling tree limb, vandalism, etc. Everyone with a previously damaged car is in the same fix. Until recently, insurance companies demonstrated typical stalling and misinformation tactics to compliment their pattern denials of objective reality and characteristic low-ball settlement offers. Now, however, in another example of unfair claim practices, insurance companies are routinely denying diminished value claims made on cars that have previously been repaired. This response from GEICO explains their position.
After performing additional research on your vehicle, it has been discovered that according to ISO your vehicle had a previous loss on March 2014 that was reported prior to this loss of June, 2019. Since the vehicle already had a prior loss record, any subsequent loss would not further affect the value of the vehicle. It is because the vehicle had a prior loss record that GEICO believes that the vehicle has not suffered any diminished value from the loss on June, 2019 GEICO will not consider it to have sustained any diminished value from this loss.
The insurer is fundamentally trying to convince you that your late-model car which may have been heavily damaged by their insured was worth zero dollars because of a previous minor accident. The insurer infers that this repair, possibly involving structural damage or air bag deployment won't affect the car's value when you go to trade it in. As nonsensical this equation is, the bottom line is that you are literally being forced into litigation.
WE DON'T USE FORMULAS, ALGORITHMS, AD COMPARISONS OR OTHER SHORT CUTS
SIX UNBIASED DEALER QUOTES IN EVERY APPRAISAL TO VALIDATE OUR RESEARCH
TELEPHONE CONSULTATIONS ALWAYS FREE-OF-CHARGE
Why it is important to sell your car after accident repairs.
Maybe you love your car. Even after a fender bender, your body shop fixed it perfectly and either your insurance company or the at-fault driver's insurer paid for the repairs. In a perfect world the car owner should have no worries. In a less-than-perfect world, however, the reality is that you are now driving a potential financial liability. Barring any further mishaps, when you go to trade your car, the dealer will note the minor incident and offer you 10%-15% less for your car. On the other hand, should the car be involved in a a subsequent major crash that wasn't your fault and does not cause the vehicle to be a total loss, the dealer's offer will be drastically different. Cars that show frame damage and/or air bag deployment can lose half of their value. Dealers can't certify these vehicles and banks won't finance them. These cars go straight to auction where the dealer hopes to at least recoup what they paid for them. Instead of losing a few thousand dollars, your loss could potentially be in the tens of thousands of dollars.
Are there remedies? A common-sense appraisal technique would be to take a deduction from the automobile's pre-accident value to account for the previous incident before calculating the diminished value from this one. It is essential that claimants hire independent appraisers and/or attorneys who are committed to furthering their needs. Insurance companies have developed a lexicon of ludicrous and invalid reasons not to pay diminished value claims. It is unfortunate but most of us are ill-prepared to successfully prevail in this battle without help. There is just one way for the car owner to avoid this potential financial disaster. After your vehicle is repaired and you've been awarded the diminished value settlement, dump it.
READ CUSTOMER REVIEWS OF AUTODIMINISHEDVALUE.COM
Service throughout Alabama, Alaska, Arizona, Arkansas, California, Colorado, Connecticut, Delaware, District of Columbia, Florida, Georgia, Hawaii, Idaho, Illinois, Indiana, Iowa, Kansas, Kentucky, Louisiana, Maine, Maryland, Massachusetts, Michigan, Minnesota, Mississippi, Missouri, Montana, Nebraska, Nevada, New Hampshire, New Jersey, New Mexico, New York, North Carolina, North Dakota, Ohio, Oklahoma, Oregon, Pennsylvania, Rhode Island, South Carolina, South Dakota, Tennessee, Texas, Utah, Vermont, Virginia, Washington, West Virginia, Wisconsin and Wyoming

Click on the payment button above to pay by Credit Card or Paypal. The fee for an Automobile Diminished Value Report is
$275.00. You may also make your Credit Card Payment by telephone, call 772-359-4300.

After making your secure payment please email the body shop estimate or insurance company appraisal to contact@autodiminishedvalue.com
TESLA AND OTHER EXOTIC CAR OWNERS PLEASE CALL FOR RATES.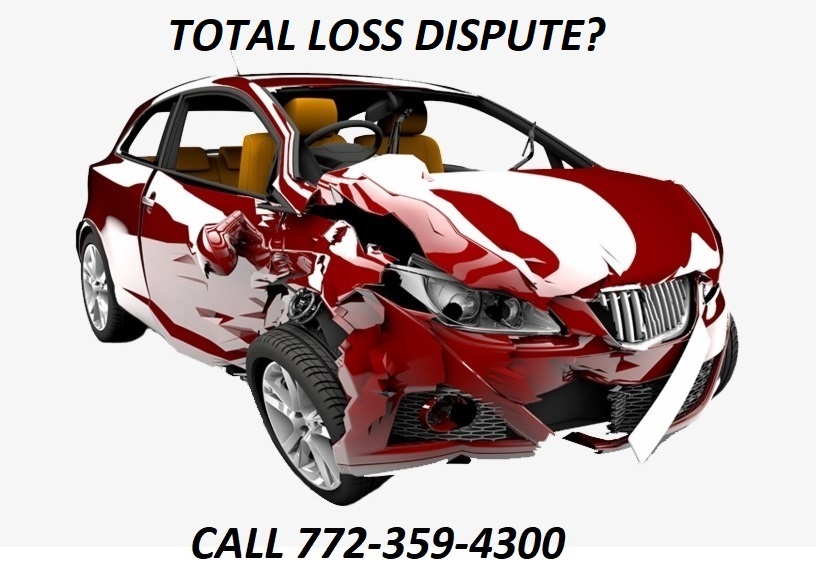 This is an Open Education Resource focused on auto diminished value, collective knowledge and the sharing of scholarly content.
AUTODIMINISHEDVALUE.COM and TOTALLOSSDISPUTE.COM are services of The St. Lucie Appraisal Company.