Donald M (Connecticut)- I just wanted to let you know I did settle my Diminished Value claim with Allstate. It was your superior and thorough appraisal that allowed a three times larger settlement than the insurance company initially offered me.
Thank you
Don M
P.S. I wish to comment on some additional information that may be beneficial to you and your future clients. Allstate resisted right up to the end. I was prepared to bring this to court and made that known. In addition I requested the last representative's Manager's name, which the person really didn't want to identify to me.
I then spoke to a Lawyer that specializes in Diminished Value claims in Connecticut (Name withheld). He reviewed your appraisal and liked it, and said he had heard of your appraisals. However, he stated to me that there was a fatal flaw with it. (his words) The appraisal used the Final Summary of Estimated and Repairs that I gave you. I should have also given you the final statement from the Body Shop that showed the same final cost. This would prove in court that Allstate's Summary of Estimate and Repairs were all actually performed on the vehicle.
He stated he got nailed in court with that once, when the insurance company simply stated that the Estimate and Repairs Summary was just that, their estimate, and not necessarily what was actually done to the vehicle. The Body Shop paperwork shows the total work on the Summary was paid for in full, and therefore was all performed. A simple statement within the appraisal that the Body Shop invoice shows all repairs were made would likely suffice.
My DV loss was appraised at $9442.40 plus the fee. The attorney stated that he would likely go for around that much in court, but then what usually happens is that the insurance company will try to settle just before it goes to court. So, if they knock off $2000.00 or so, that's fairly agreeable. However, then there's the lawyers 30% fee, plus costs, which include another local appraisal with a retainer in case the appraiser has to appear in court, and court costs, etc.
He suggested that after all this I would likely receive between $2500.00 to $3500.00 possibly higher, and possibly lower. This after the process taking an average of 14 months in Connecticut. In addition, he suggested I shouldn't sell my car in that time.
Then Allstate called me again to offer $3000.00. I accepted, since that was their final offer, and I really couldn't see going through the whole rig-a-ma-roll with the attorney getting at least half of the claim and ending with a similar amount.
Anyway, I do thank you for your excellent appraisal. I wouldn't have received what I did without it. I thought some of the above information might be useful to you.
Alberto M (Connecticut)- Superb service, Excellent communication & Knowledgeable subject matter expert. Never expected the report to be so complete. It is not room for insurances companies to question the report. Thanks for all the help, Highly recommended.
Joseph A (Connecticut)- Very prompt diminished value appraisal service with a well documented method of valuation.
Adriana M (Connecticut)- Excellent diminished value report and he explained everything in detail. Hoping to get a good result from the insurance company without any back and forth
Raj S (Connecticut)- Very thorough, experienced! I received the printed report. Looks good. I submitted the electronic version to the insurance company on Tuesday. They have not said anything as of yet. We'll see what happens. Thanks for your thorough work.
Service in Bridgeport, New Haven, Stamford, Hartford, Waterbury, Norwalk, Danbury, New Britain, West Hartford, Greenwich, Hamden, Fairfield, Meriden, Bristol, Manchester, West Haven, Milford, Stratford, Middletown, Enfield, Wallingford, Southington, Norwich, Shelton, Groton, Trumbull, Torrington, Glastonbury, Naugatuck and throughout Connecticut
Fairfield, Hartford, Litchfield, Middlesex, New Haven, New London, Tolland and Windham Counties.
READ CUSTOMER REVIEWS


Click on the payment button above to pay by Credit Card or Paypal. The fee for an Automobile Diminished Value Report is
$275.00. You may also make your Credit Card Payment by telephone, call 772-359-4300.

After making your secure payment please email the body shop estimate or insurance company appraisal to contact@autodiminishedvalue.com
TESLA AND OTHER EXOTIC CAR OWNERS PLEASE CALL FOR RATES.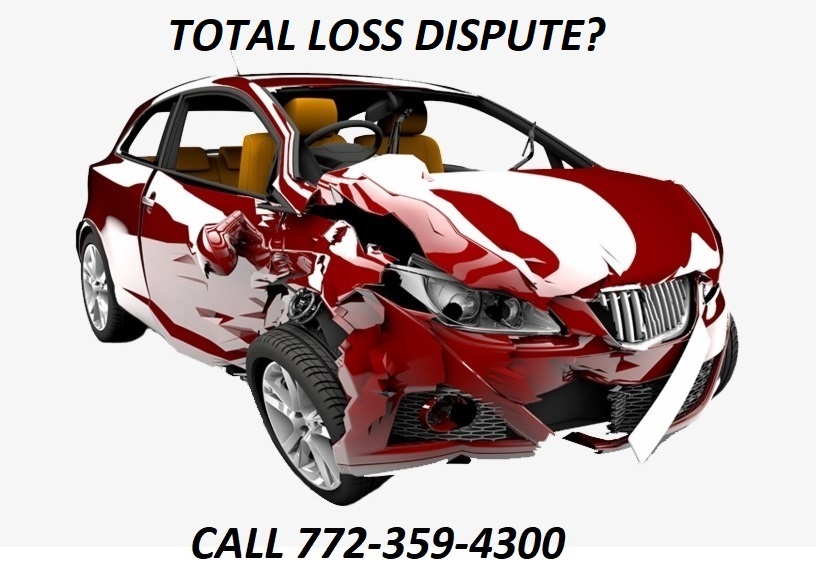 This is an Open Education resource focused on auto diminished value, collective knowledge and the sharing of scholarly content.

AUTODIMINISHEDVALUE.COM and TOTALLOSSDISPUTE.COM are services of The St. Lucie Appraisal Company


READ MORE ARTICLES…