Davinder G (Texas)- My Tesla Model S was nearly totaled by a joy riding valet. Still working on the claim nearly 18 months later but it appears to be going in the right direct. Used Franklin Colletta after finding good feedback on the Tesla forum regarding his services. He has been great!! His initial evaluation was professional and comprehensive. He also continues to advise with (without additional charge) with my claim and how I should respond to the insurance company's absurd initial offering etc.
Follow-up from Davinder G (Texas)- Thank you for all of your help. I negotiated with the company for a total claim of $38,500.00 I wanted to finalize this issue and feel this amount is appropriate. Your LOU evaluation didn't take into account the fact that they put me in a more appropriate car for 40% of the time. Based on that adjustment, this value is basically a half way point between their offer and your assessment.
Please let me know your thoughts. I am happy with this number. Thank you for all of your help. I have recommended you to one of my colleagues.
Richard L (Texas)- Frank, Just to keep you up to date. Your diminished value report pushed Liberty Mutual over the edge and they agreed to total out my Tesla. Still working the loss of use claim. Thanks, Richard
Avery M (Texas)- Very quick, very professional, very satisfied! Delivered the requested services in a timely manner.
Steven B (Texas)-Excellent Report……I actually stumbled on this theory of Diminished Value by mistake – thank goodness for my error in opening a search file that I did not mean to open. I will say once I read about how your "report" is assembled and I investigated your website, then started comparing that info against all others available it was a hands down decision that the only company to go with to help prove my point was St Lucie Appraisal based on their complete methods to determine said values. So thank you for your efforts….it was money well spent and I will also say I was literally shocked at the dollar amount that the vehicle was devalued as a result of an accident.
Kristen J (Texas)- I was very impressed!! Franklin was VERY responsive and the detail of the report was extremely good! I would not hesitate to recommend St Lucie Appraisal to ANYONE! I know they will be well taken care of. Kudos to Franklin and THANK YOU!! Thanks SOOOO much! ~kristen
Philip M (Texas)- Franklin, I have received your valuation appraisal for my total loss dispute with Progressive and am happy with and thank for your service.
Judith M (Texas)- Mr. Franklin Colletta has a great and friendly costumer service. As well the diminished value report is very professional and prompt. I am very pleased as he exceed my expectations. He took the time to contact me to get a more detail information on my vehicle, in order to have a more accurate diminished value report. He also included a small guideline on his email, on how to follow up with the insurance. Which for me that I have no previous experience with this matter, was absolutely helpful and a huge blessing. I highly recommend St. Lucie Appraisal Company.
Poojah H (Texas)- Excellent service. Very happy with the diminished value report. Report is very elaborate supported with good research. Thanks for the help!
Paula S (Texas)- Hi Frank, I wanted to just get your opinion as to whether it would be alright to ask this fellow if he would offer us $4,000.00, instead of the $3,263.00. I was frankly shocked that he even offered that after all the negative things I have read on the internet. Please give me your opinion. Even if he turns it down, he can rescind his offer, am I right? I am going to leave you excellent reviews any place I can find on the internet – including Yelp. And I sure thank you for all your help.
READ CUSTOMER REVIEWS

Click on the payment button above to pay by Credit Card or Paypal. The fee for an Automobile Diminished Value Report is
$275.00. You may also make your Credit Card Payment by telephone, call 772-359-4300.

After making your secure payment please email the body shop estimate or insurance company appraisal to contact@autodiminishedvalue.com
TESLA AND OTHER EXOTIC CAR OWNERS PLEASE CALL FOR RATES.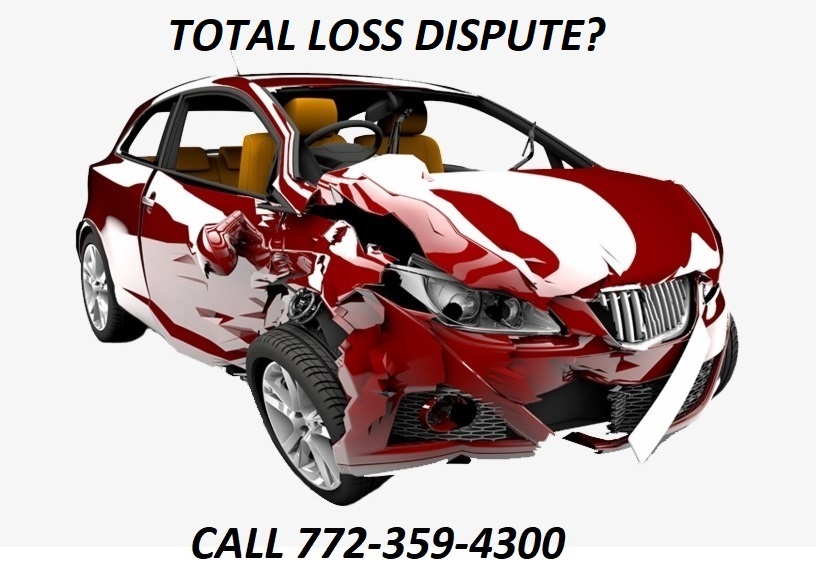 AUTODIMINISHEDVALUE.COM is a service of The St. Lucie Appraisal Company