The speculative nature of how much value your vehicle has lost after collision repairs has made it a difficult battleground for those concerned. One day you're driving a $30,000 car when, all of a sudden, it is rear-ended by another vehicle being driven irresponsibly. After that individual's insurance company pays for the repairs, you are left with a car that now has a repair history which renders it less desirable to a potential buyer. This is known as Auto Diminished Value. If structural damage or air bag deployment occurred, your car is now worth about half of its pre-accident fair market value. In the event you were fortunate that the damages were minor, that repair history – also known as a dirty Carfax – will still cause your car to be devalued ten or fifteen percent. The only redeeming factor – one that is unbeknownst to the majority of car owners – is that you can file a third-party inherent diminished value claim to recoup the vehicle's lost value.

WE DON'T USE FORMULAS, ALGORITHMS, AD COMPARISONS OR OTHER SHORT CUTS
SIX UNBIASED DEALER QUOTES IN EVERY APPRAISAL TO VALIDATE OUR RESEARCH
TELEPHONE CONSULTATIONS ALWAYS FREE-OF-CHARGE
From the responsible party's viewpoint, it is a matter of relying on the property damage portion of his insurance policy whereby his insurer will cover for his actions by guaranteeing to make you whole. That process began when the insurance company realized their liability and accepted their responsibility by paying to repair your car. However, should that insurer fail to live up to their obligation to compensate you for the diminished value of your automobile, it may result in the matter going from an insurance claim to a civil court case with you as the plaintiff and the responsible party as the defendant. The defendant's insurance company will likely assign an attorney to make their case why they decided to compensate you for much less than was demanded or, in many instances, nothing at all. Whether or not you elected to retain a lawyer, you'll be expected to offer your own proof showing evidence of your car's lost value.
Some insurance companies play by the rules while others do not. Those insurers that neglect to consider valid claims while, instead, focusing on the bottom line, often disregard evidence that is presented by claimants. But what proof have you offered to support your demand?
There are various ways that a car owner will endeavor to demonstrate the diminished value to an insurance company. These are likely to be the same examples that you, as a plaintiff, will submit to the court should a trial be necessary. It is important to realize that many methodologies exist and that some have less validity than others.
In the early days of Auto Diminished Value claims – after Carfax enabled people to view a vehicle's repair history – a claimant would offer a letter from their car dealer whereby the sales manager stated how much less than fair market value they would offer for your car because of its repair history. Insurance companies were quick to point out that your dealer is not a disinterested party. With profit as their objective, your dealer wants to obtain your car for as little as possible, motivating insurance companies to reject third-party inherent diminished value claims on the basis of your dealer's opinion being that of an interested party. In matters that went to litigation, insurers also subpoenaed the sales managers to testify which resulted in most dealers refusing to supply such letters to their customers. Yet, it is the sales managers at recognized new car dealerships that can best evaluate the used automobile market as they buy, sell, trade and auction cars every day.
Independent appraisers began offering diminished value appraisal services to automobile owners as well as to insurance companies. Some of these firms seek insurance company clients, some cater to car owners while others will work for both. Methodologies for determining Auto Diminished Value also differ, ranging from formulas and algorithms purporting to estimate a car's lost value, online ad comparisons which can be easily manipulated, to tangible research designed to show real-world results that most closely approximate what you will encounter when selling or trading your car.
You probably were not a client of ours but you may be in the future. Again, whether or not you are represented by council, substantiating the existence and approximate amount of your car's diminished value is of paramount importance. The insurance company likely rejected or downgraded your diminished value claim based on the report that you presented.
Once again, it should be noted that the sales managers at recognized new car dealerships are an excellent authority on diminished value. Their offers for previously repaired cars are firmly based on the approximate selling price they can expect to receive. In circumstances when cars must be sent to auction – dealers can't certify cars that had structural damage or air bag deployment and banks won't finance them – a dealer may lose money on the transaction if the highest bid doesn't cover their costs. In order to ensure the absence collusion, however, it is strongly recommended that any dealers queried not be part of a network or other organization.
Independent appraisal companies whose customers' third-party inherent diminished value claims were denied or severely low-balled – as well as attorneys in difficult positions – are strongly urged to advocate our services in order to fortify the car owners' chances at receiving fair compensation. The St. Lucie Appraisal Company, through our subsidiary, AUTODIMINISHEDVALUE.COM, is the only independent appraisal firm that provides six unbiased opinions from sales managers at recognized new car dealerships that any court will have to consider as compelling evidence. Unlike some independent appraisal companies that state that they queried dealers but fail to disclose the identities of same, our diminished value appraisals list the dealerships, their contact information and the names of whom we spoke to about the cars. The diminished value appraisal you presented was based on a methodology that insurance company claims managers and defense attorneys felt they could successfully challenge. That is typically not the case when they see the extensive research we furnish which substantiates our expert opinions. And we work only for car owners – not insurance companies – so no conflicts of interest can occur.
READ CUSTOMER REVIEWS
Service throughout Alabama, Alaska, Arizona, Arkansas, California, Colorado, Connecticut, Delaware, District of Columbia, Florida, Georgia, Hawaii, Idaho, Illinois, Indiana, Iowa, Kansas, Kentucky, Louisiana, Maine, Maryland, Massachusetts, Michigan, Minnesota, Mississippi, Missouri, Montana, Nebraska, Nevada, New Hampshire, New Jersey, New Mexico, New York, North Carolina, North Dakota, Ohio, Oklahoma, Oregon, Pennsylvania, Rhode Island, South Carolina, South Dakota, Tennessee, Texas, Utah, Vermont, Virginia, Washington, West Virginia, Wisconsin and Wyoming

Click on the payment button above to pay by Credit Card or Paypal. The fee for an Automobile Diminished Value Report is
$275.00. You may also make your Credit Card Payment by telephone, call 772-359-4300.

After making your secure payment please email the body shop estimate or insurance company appraisal to contact@autodiminishedvalue.com
TESLA AND OTHER EXOTIC CAR OWNERS PLEASE CALL FOR RATES.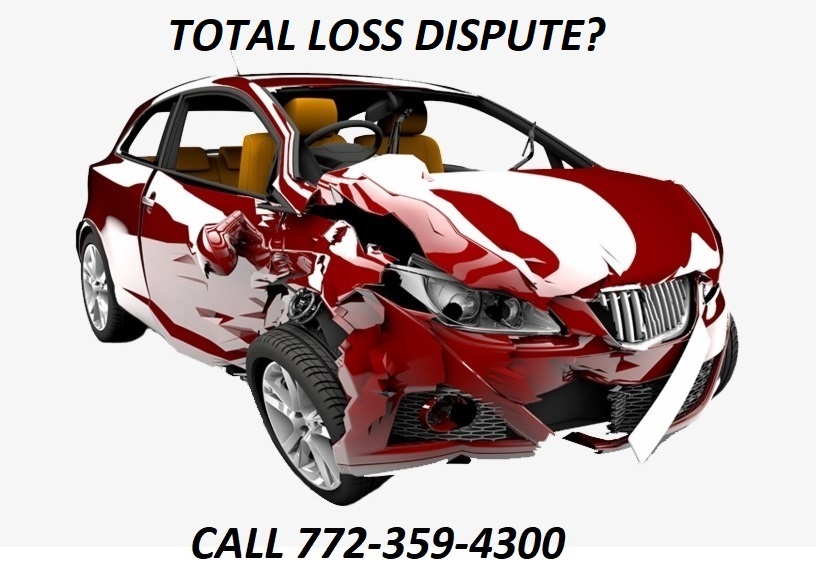 This is an Open Education Resource focused on auto diminished value, collective knowledge and the sharing of scholarly content.
AUTODIMINISHEDVALUE.COM and TOTALLOSSDISPUTE.COM are services of The St. Lucie Appraisal Company.